Nice Lister.
Convenient desktop application for creating, organizing and storing eBay listings
Free Download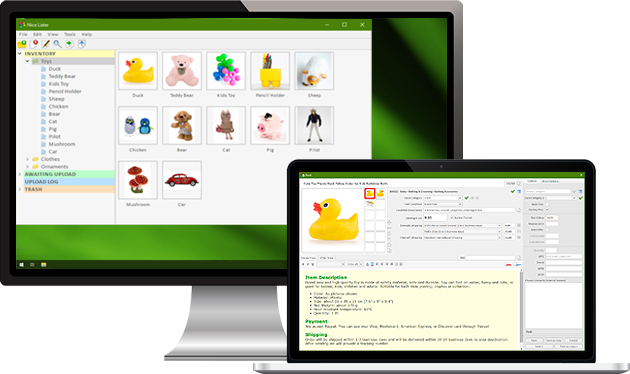 Intuitive tree-like organizing
Structured storage with icon and table views makes it easy to find, edit and organize listings.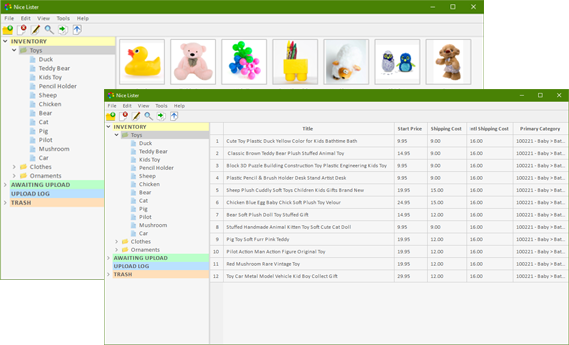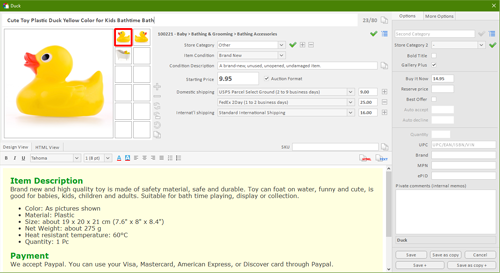 One-page listing editor
Thought-out one-page listing editor,
easy-to-use rich text editor, drag-and-drop picture organizing lets you edit and style your listing fast and convenient.
Desktop based
Running on your desktop lets you work offline with no internet slowdowns.
Your data is stored on your computer and not somewhere on the server.
Free Download